Mission Statement
Our mission at Santo Domingo Pueblo Tribal Utility Authority is to provide safe drinking water, reliable water and wastewater utility services to customers, and to ensure that the future generation of Santo Domingo Pueblo will inherit a self-sustaining system that protects cultural resources and quality of life.
UTILITY AUTHORITY SERVICES
Water and Wastewater
Provide Safe Drinking Water throughout the Pueblo of Santo Domingo.
Water distribution and disinfection is monitored daily.
Compliance sampling on our water system as required by EPA Region 6.
Daily monitoring of the wastewater system.
Installation on new water and wastewater services for new homes or mobile homes. This service can be provided through Indian Health Services Scattered Homes Project. An application is required, can be obtained at the Utility Office.
Water and sewer maintenance services during regular business hours. Customers are required to fill out work order at the utility office.
Services Not Provided
Service or install any type of LP or natural gas piping.
Electrical services
Construction work such as framing, drywall or pouring concrete slabs.
Rough-in construction services for new restrooms.
Emergency Calls
After hour emergency services:
Weekdays after 5:00 pm and before 8:00 am
Weekends
Holidays and Cultural Events
Emergencies are identified as:
Water main breaks or leaks
Service line breaks or leaks

Tribal Utility is responsible from main to meter ONLY.
From the meter to the home structure is homeowner responsibility.
Water heater bursts and other emergencies that may occur within residence.
All other services are handled during normal business hours.
Solid-Waste
Curbside Collection
Residents wanting this service are required to pay the "Utility Service Agreement," which covers the basic water, wastewater, and solid waste Utility Authority services. Once the Utility Service Agreement is completed the customer will be issued a 90-gallon tote for household trash and will be added to one of three schedules for curbside collection.
Household trash/refuse that is collected through curbside is then transported down to the Sandoval County Landfill for final disposal. The Tribal Utility Authority is responsible for abiding by the Sandoval County's requirements for acceptable household trash/refuse and covering the cost associated with tipping fees at the landfill, which can vary in cost based on the tonnage collected from residential totes.
Schedule for curbside collection:
Tuesday: Main village
Wednesday: Outskirts
Thursday: Sub-division & Domingo
Transfer Station
Residents can also bring in their household trash/refuse to the transfer station and pay the required fees for disposal.
The Tribal Utility Department has a contract with Waste Management for collection, hauling and disposal of the trash/refuse collected in the 30-cubic yard bins and therefore, are required to abide by Waste Management regulations of acceptable trash/refuse for these bins. Fees vary based on the items disposed of at the transfer station.
Transfer Station fees are as follows:
Couches …………….…         $6.00 each
Love seat ………….…..       $3.00 each
Chairs ……………….….        $3.00 each
Mattress/box ……….        $3.00 each
Tires ………………….…         $3.00 each
TVs ……………..…….         $5.00 each
Level Bed ………….….        $5.00 each
Mid Cab ………….……         $5.00 each
Cab Level ………….….        $6.00 each
Over bed level ……..         $8.00 each
Trash bag …………..…        $0.75 each
* The transfer station accepts yard and small construction debris these fees are based on the truck/trailer load.
Recycling
The Tribal Utility Department in collaboration with the Natural Resources Department has been working to plan, develop, and implement a recycling program to help divert the waste stream and reduce the amount of household trash/refuse going into the landfill from Santo Domingo Pueblo.
The Natural Resources Department under the General Assistance Program (GAP) grant sponsored by the U.S. EPA Region 6 is to bring a pollution prevention mechanism to the Tribe's transfer station to make a more sustainable solid waste management program.
Currently, the recycling program accepts the following items free of charge and these items can be dropped off at the transfer station in the designated areas:
* All plastics and aluminum/steel/tin cans must be rinsed before dropping off at the recycling program.
Aluminum/steel/tin cans
Mixed paper
White goods

Refrigerators, stoves, air conditioners, and freezers

Corrugated cardboard

NOTE: cardboard boxes MUST be flattened before placing into the trailer

Plastics #1-7

soda/water bottles, laundry detergent bottles, milk jugs, shampoo/conditioner bottles, rigid plastics, etc.
* PLEASE DO NOT PLACE THE FOLLOWING
INTO THE 30-cubic yard BINS:
Auto batteries, tires, antifreeze, cooking oil and used motor oil buckets of paint, paint thinner, and tar.
Request for Proposals

Reports
Staff
Kevin Montoya
Director
Tribal Utility Authority
(505) 218-1590
[email protected]
Isaac Tenorio
Utility Manager
Tribal Utility Authority
(505) 225-4380
[email protected]
Marsha Chavez
Office Manager
Tribal Utility Authority
Santo Domingo Pueblo
(505) 336-7222
[email protected]
July On-Call Schedule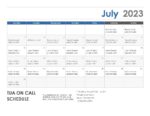 Contact Us:
Main Number:  
505-465-0055
​Fax Number:  
505-465-0056
Mailing Address:
PO Box 70
Santo Domingo Pueblo, NM 87052
Physical Address:
15 Tesuque St.
Santo Domingo Pueblo, NM 87052
Emergency Contact:
After hours 5:00pm – 8:00am
Isaac Tenorio: 505-225-4380
Community Center: 505-465-2214
Hours:
Office Hours:
Monday – Friday
8:00 a.m. – 5:00 p.m.
*Hours subject to change
The office is closed during the lunch hour 12:00 pm – 1:00 pm
Closed for Holidays and Tribal Events