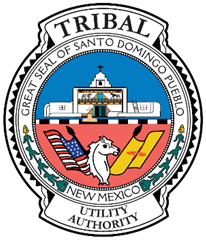 REQUEST FOR PROPOSALS
FOR
PROFESSIONAL ENGINEERING SERVICES
SANTO DOMINGO PUEBLO
TRIBAL UTILITY AUTHORITY
GENERAL NOTICE
SANTO DOMINGO PUEBLO (Owner) is requesting Bids for Engineering services for the following Projects:
ENGINEERING DESIGN AND BIDDING PHASE FOR WATER SYSTEM IMPROVEMENTS
ENGINEERING DESIGN AND BIDDING PHASE FOR DOMINGO LIFT STATION
ENGINEERING DESIGN AND BIDDING PHASE FOR GALISTEO LIFT STATION
The purpose of this RFP is to provide Engineering Design for Santo Domingo Pueblo's Domingo Lift Station,
Galisteo Lift Station, Water System Improvements, along with bidding phase services.
INTERESTED OFFERORS
The full content of this RFP will be made available at:
Interested bidders will contact Herman Sanchez, Tribal Programs Administrator, at [email protected]
to be placed on the "List of Interested Offerors" with the following information:
Company name, address, phone number, primary contact person, contact person title, email, and direct line by May 10th, 2023.
Proposals for the Preliminary Engineering Report will be received at Santo Domingo Pueblo by May 26th, 2023, at 3:00 pm local time.
A Pre-Bid conference will be held on May 12th, 2023, at 10:00 am local time at the
Santo Domingo Pueblo Governor's Office Conference Room, Santo Domingo Pueblo NM 87052. The Pre-Bid conference is mandatory.
This Advertisement is issued by:
Kevin Montoya, Tribal Utility Authority Director
Owner: Santo Domingo Pueblo
Date: April 18th, 2023
Advertisement Run: April 21st – May 12th, 2023.