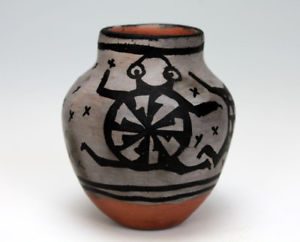 Kewa Pueblo – I-25, 33 miles north of Albuquerque, exit 259, north 4 miles on NM 22, west 1 mile on local road. There is a sign.
WHEN: September 3 – 5, 2016
Kewa Pueblo (formerly Santo Domingo) Annual Arts & Crafts Market. Just a short drive from Santa Fe – it's well worth seeing over 300 Indian Artists from across the United States showcasing their wares. The event will feature art, food, fresh farm produce and Indian dances.