What is AmeriCorps?
The Santo Domingo Tribe introduces an AmeriCorps program for the community that offer services in disaster prevention and environmental stewardship. AmeriCorps is a federally-funded program under the Corporation for National and Community Service (CNCS) that aims to help meet critical needs in the community by providing AmeriCorps members to serve on projects that improve the local community.
Are you at least 18 years old?
Are you interested in making money while improving your community?
Are you interested in projects that make a difference in your community?
Are you interested in Natural Resources and the Environment?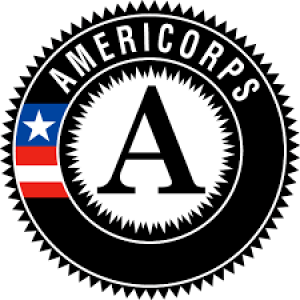 Member Duties
The Santo Domingo AmeriCorps members are to work on service projects that help community members to prepare for disasters, bring awareness and the importance of water conservation, and basic knowledge for house maintenance/upkeep. This is an exciting opportunity for the community, as this will be the first program of its kind. Examples of service projects are; restoring, improving and protecting impaired systems by integrating the following activities: roadside and irrigation ditch clean up, and tree/shrub planting for ground cover. AmeriCorps members will also lead projects centered on drought awareness and educate members about the importance of a healthy eco-system. Members are to provide one-on-one trainings to community members inside their homes, this is a primary example of how AmeriCorps members will educate on water consumption, and how it connects to drought.
Program Benefits
 Education award upon successful completion of service, Living Allowance, Stipend, Training, Health Coverage.
Terms
Car recommended, Uniforms provided and required.
Service Areas
Neighborhood Revitalization, Environment, Education, Disaster Relief, Health, Community Outreach, Housing.
Skills
Community Organization, Public Speaking, Recruitment, Trade/Construction, Teaching/Tutoring, Communications, Leadership, General Skills, Disaster Services, Environment, Team Work.
We encourage you to take the first step and apply by creating an AmeriCorps profile at this link https://my.americorps.gov/mp/recruit/registration.do
If interested in applying or would like more information about the Santo Domingo AmeriCorps Program, please contact:
Tyanne Benallie 505-850-7134 or email at mbenallie@kewa-nsn.us